Wow! Last week I offered a 5 day free challenge to live magically, the magic blew me away!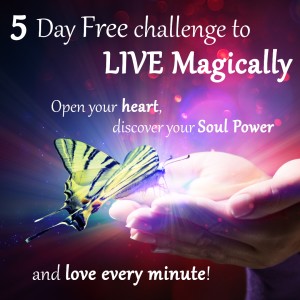 In essence the program was me sharing the practice I work with very week to stay connected, in flow with miracles so that I can offer my gifts to the world in the best way of know how. These practices have been my friend for the last few years, they are my anchor and I love them… and so did you!
Over 350 of you registered for the program, from countries all over the world – UK, Thailand, Australia, USA, Egypt, Kuwait, Singapore, New Zealand, China, Japan, Canada, Mexico, Italy and those are just the places I know about!!
The energy on the private Facebook page was amazing and you shared how you had release blocks to living the gorgeous authentic you, that new job offers had come in, that you had experience synchronicities and miracles occurring through your day!
Its been amazing to read your experiences and to receive your gratitude for me hosting this practice. I've loved every minute of it! THANK YOU FOR BEING PART OF THE MAGIC XX.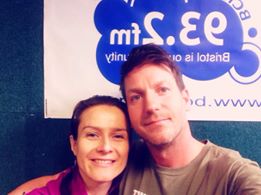 AND last week I was also interviewed on Health Hub Radio on Intuition. I talk with Kris on what intuition is and how we can access it, so fun to have a chat about intuition live on AIR!! We cover descartes, Einstein, heart wisdom and more! As Kris said, it's amazing to bring these topics into the mainstream radio!!!
To listen follow this link and click on 20th October Radio Show. You'll also get to hear some great music. Click on the 10/20/2015 show and you will stream the audio live.
Intuition radio show: http://bcfmradio.com/health
AND, if you want to take the conversation deeper – Join me next week for my FREE Masterclass: How to Trust your Intuition and Live in Synchronicity with your Highest Potential.